Culture / Sport / Leisure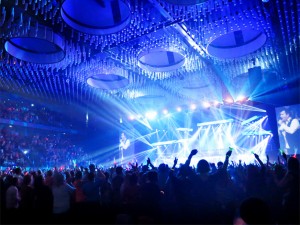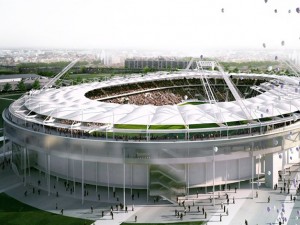 ©Atelier Ferret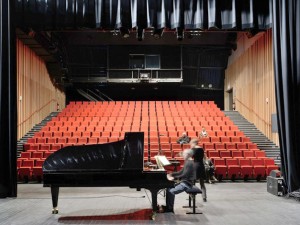 Historically, one of the pioneers in the conception of performance halls, sports stadiums and particularly specialised in amplified music technology (SMACS, ARENAS, etc…), LASA disposes of more than 40 years of experience in the field and has led R&D programs to develop innovative techniques for the acoustic quality of these places over the years. We applied this expertise to all types of cultural projects (concert rooms, theatres, auditoriums, dance and music schools, recording studios, museums, congress centres, libraries, etc), sports (arenas, stadiums, gymnasiums, etc) and leisure (cinema halls, shopping malls, water parks, amusement parks, etc).
Indeed, expectations in terms of sound quality, acoustic insulation (keeping in mind the demands of the neighbourhood), or taking into account low frequencies, we face new challenges which require reconsideration of the « standards » of conception.
The acoustic studies have to start since the very first sketches as a collaboration between the architect, the scenographer and the acoustician, because the initial choices of shape and volume are fundamental to obtain the desired acoustic quality of the place. The material choices, their placement and the geometrical details are equally important for the acoustic quality ; in order to optimize all of this, we use from the start of the project many dedicated and improved tools over the years and most importantly : the studies of more than 40 years of acoustic measurement database and LASA feedback, in-house software development to facilitate parametrical predimensioning, evolved 3D digital models that allow to finely calculate and plan the acoustic behaviours and the different acoustic criteria.
The R&D of the innovative acoustic surfaces for these places is also a problematic in which LASA invests a lot of time in order to bring answers to new challenges in projects. The examples of optimized low frequency resonators for arenas or big volume places or the laboratory tests of scattering elements used in concert halls highlight LASA's methods very well.