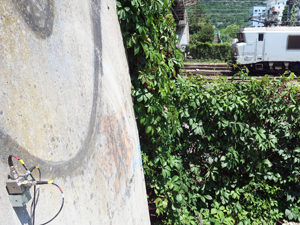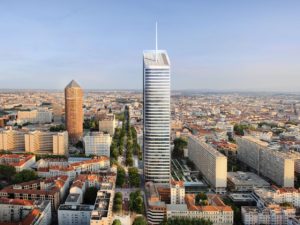 Over the years of urban densification and land pressure, vibrations have become a major concern for buildings located in the immediate vicinity of railway infrastructure. Moreover, treating vibrations has become an important process for construction sites as well as in the industrial sectors.
LASA offers short or long-term vibration services, which allow for compiling detailed reports on the subject of vibration phenomena. Analysis can be carried out in global values, in third-octave bands, in octave bands or even in raw signal in order to be able to carry out treatment operations adapted to each individual case.
The vibration study services allow designing anti-vibration pads, in accordance with the projects, which are placed under the machines which generate nuisance or under buildings, in order to protect them from being affected by the vibrations of passing trains for example. The offered services also allow management of the vibration quality in real time of a construction site, with transmission notifications as well as analysis files of the measurements through our platform SAWL.
LASA develops analysis services of vibrations' propagation in buildings in order to determine the nuisance risks depending on the considered vibration sources.