LASA is a team of over 30 engineers and technicians spread across France, at your service, and ready to commit to each of your projects.
We have a company culture focused on the understanding of customers, construction site feasibility and further optimisation of acoustic and vibration treatments.
Objective: guarantee results with the lowest cost of work. An objective which we pursue nowadays as an independent engineering company, through our acoustic and vibration engineering services in the fields of construction, industry and environment.
Why choose us ?
EXPERIENCE
– A recognized leader in acoustic and vibration engineering since its creation in 1975 ;
– Over 40 years of expertise and measurement databases in construction, environment and industry.
TECHNICAL ABILITY
– Engineers, technicians, experts and an open-mindedness to other disciplines ;
– A quality monitoring approach, OPQIBI qualifications ;
– Cutting-edge means of measurement and diagnostics, as well as modelling software, with internally developed tools for the most innovative domains ;
– BEM / FEM finite elements calculation skills for vibration phenomena.
INNOVATION
– A sustained R&D policy, with multiple projects carried out each year in order to provide innovative and optimized responses to our customers on targeted subjects: acoustics and wood or bio based construction, innovative partition walls for performance halls, vibration in buildings… ;
– Specific tools developed for the management of the acoustic and vibration quality of construction sites (SAWL web platform, etc.) ;
– Specific software developed internally for the optimization of our acoustic services.
We are…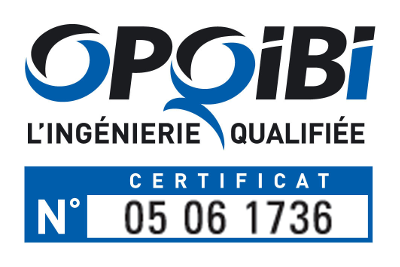 Our projects are…